From PB Alyesh
Some awesome recipes for keeping suppers delicious and filling during the nine-day period leading up to Tisha B'Av.
"The Nine Days," the first nine days of the Jewish month of Av are days of mourning. We are mourning the destruction of our holy temple. During this period, we refrain from eating meat / chicken and drinking wine. The exception to this rule is when meat and wine are eaten as part of a meal celebrating a mitzvah or on Shabbat.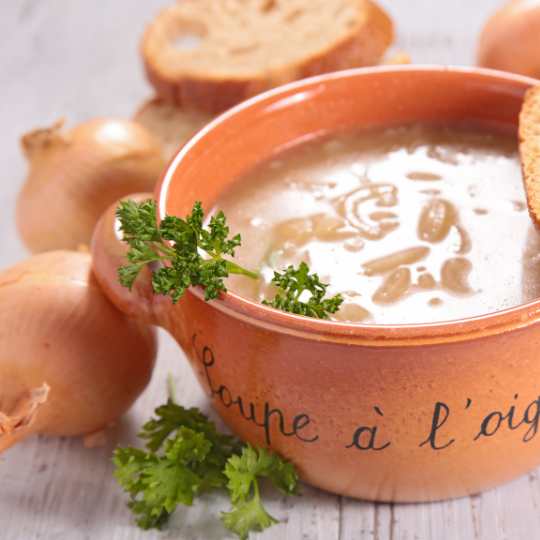 French Onion Soup
Ingredients
1 TBSP of Sugar – a drop less
¼ Cup of Flour
2 TBSP of Onion Soup Mix
2 Large Onions
2 tsp of Salt (not so much)
¼ tsp/(½) Pepper
¼ Cup of Oil
6 Cups of Water
Directions
Sauté the onions in oil.
In a small bowl mix the flour, onion soup mix, salt, pepper and oil. It will form a thick mixture.
When the onions are soft, slowly stir the thick mixture with 1 cup of water and then add an additional 5 cups of water.
Bring to a boil and then simmer for an hour – the longer the soup is over the fire the better the soup will taste 🙂


---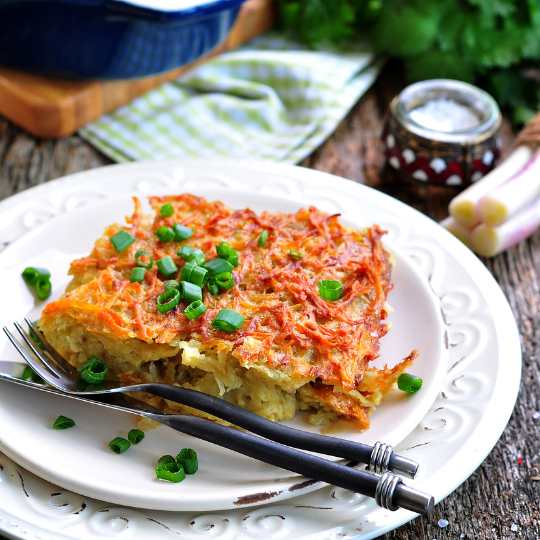 Broccoli Cheese Kugel
Ingredients
¼ Cup of Mayo
½ Cup of Milk
2 Eggs
1 TBSP of Oil
2 TBSP of Flour
2 TBSP of Onion Soup Mix
6 slices American Cheese
Directions
Place Broccoli on the bottom of a 9X13 pan.
Mix all ingredients and poor half of the mixture over the broccoli
Place 3 pieces of Cheese on top of the mixture
Then repeat, by putting Broccoli, rest of mixture and 3 pieces of cheese.
Bake at 350 uncovered


---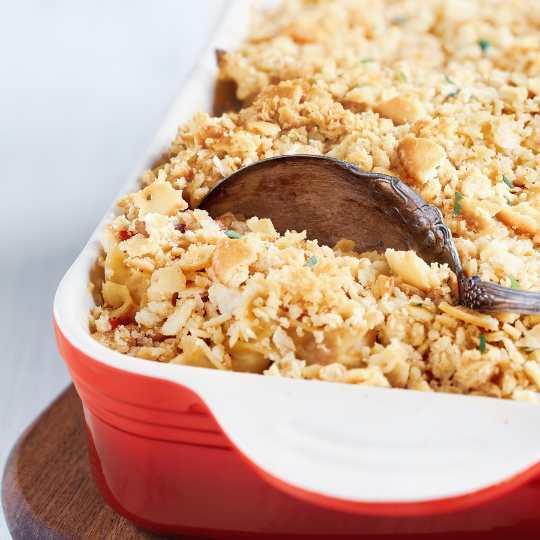 Tuna Casserole
Ingredients
1 (12 Ounce) Bag of Extra Broad Egg Noodles
1 (12 Ounce) Can of Tuna
1 Cup of Frozen Peas
1 TBSP of Olive Oil
½ Medium Onion
8 Ounces of Mushrooms
2 TBSP of Flour
1 Cup of Milk
8 Ounces of Orange Shredded Cheese

Topping:
½ Cup of Cornflake Crumbs
1 TBSP of Butter Melted
Directions
Cook the pasta, drain, and then place in a 9X13 pan.
In a medium pot sauté, the onions, and mushrooms. Sauté until soft.
Add the butter and flour. Stir the mixture until it becomes sticky.
Slowly pour in the milk, stirring to make a smooth sauce.
Add salt, stir in the cheese. As it melts the sauce will thicken.
Pour over the noodles and mix well.
In a small bowl mix the cornflake crumbs with the melted butter.
Sprinkle over the top of the noodles. Bake uncovered for 15 minutes at 350.


---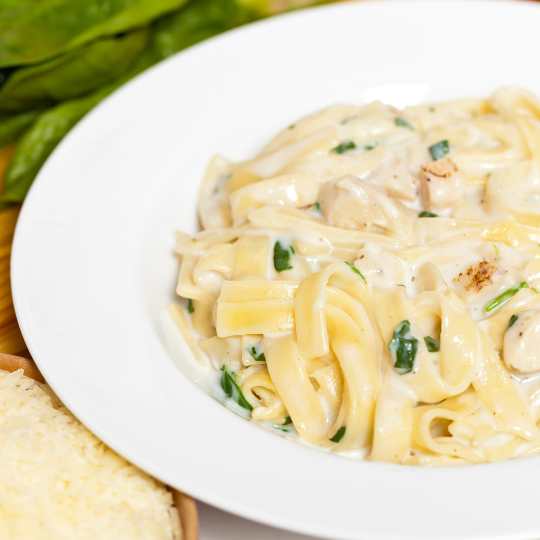 Fettuccine Alfredo
Ingredients
8 Oz. Fettucine Noodles (1/2 box)
1 TBSP. of Butter
½ Small Onion, Minced
1 Clove Garlic Crushed
1 ½ Cups Heavy Cream
¼ Cup Parmesan Cheese
1 ½ TBSP. Flour
¼ Tsp of Salt
1/8 Tsp of Oregano
Directions
Cook the fettuccine noodles according to package instructions and drain.
In a pot, heat the butter and sauté the onion and garlic on a low heat for a few minutes.
Add the heavy cream, parmesan cheese, flour, salt, oregano and mix until parmesan cheese has completely melted into the heavy cream. Cover and simmer for 5, minutes over low flame.
Add the fettucine to the sauce and mix. Cover and cook for 2-3 minutes before serving.


---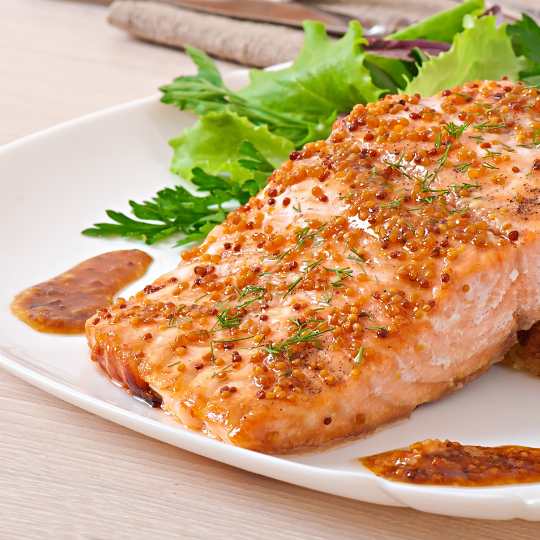 Honey Mustard Salmon
Ingredients
4 salmon Filets
5 TBSP. Vegetable oil
5 TBSP. Light Brown Sugar
4 TBSP. Yellow Mustard
Directions
In a Small bowl mix the oil, brown sugar and mustard.
Spread mixture over fish.
Bake at 350 for 15 minutes covered and then bake an additional 10 min uncovered.